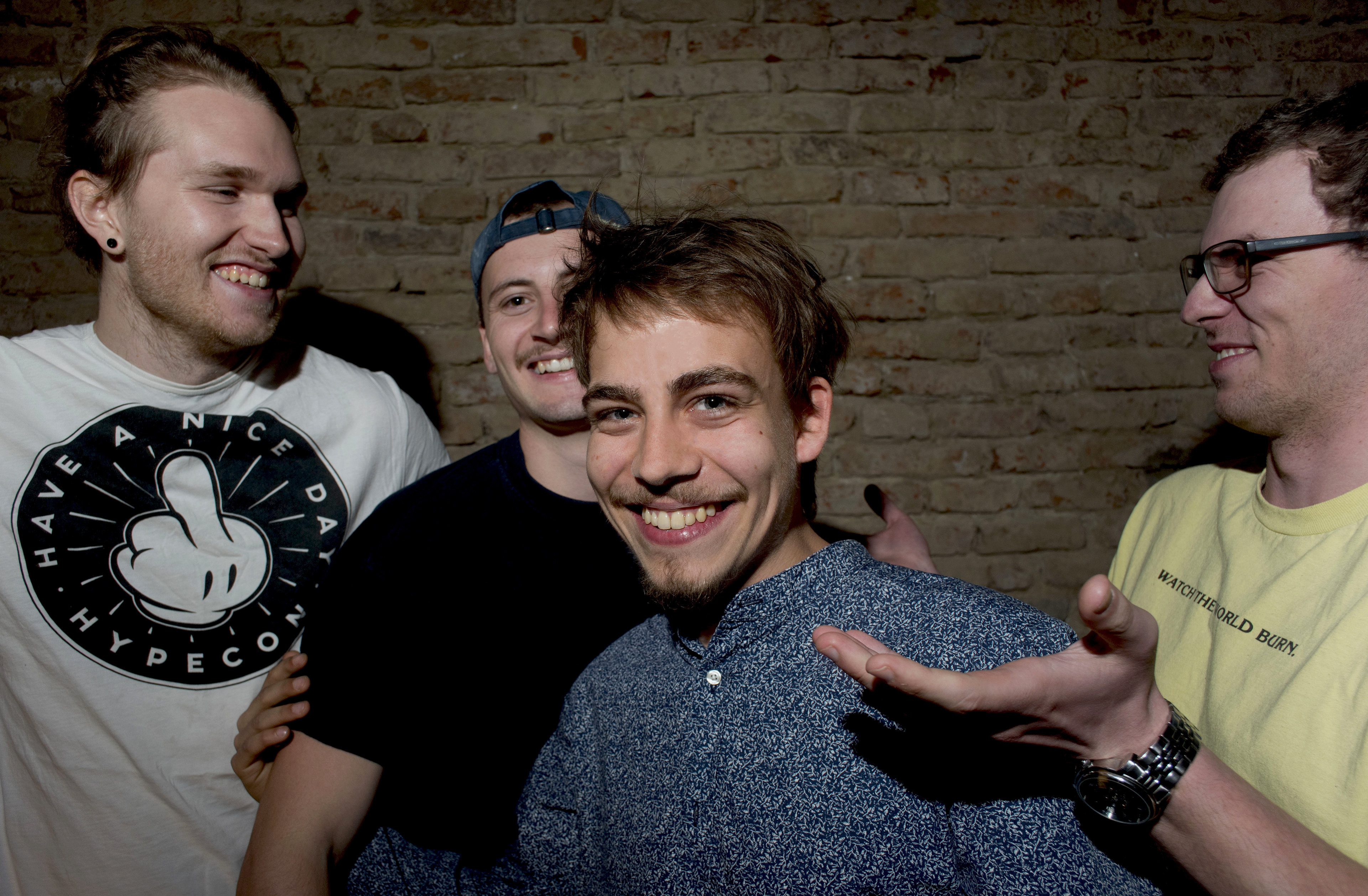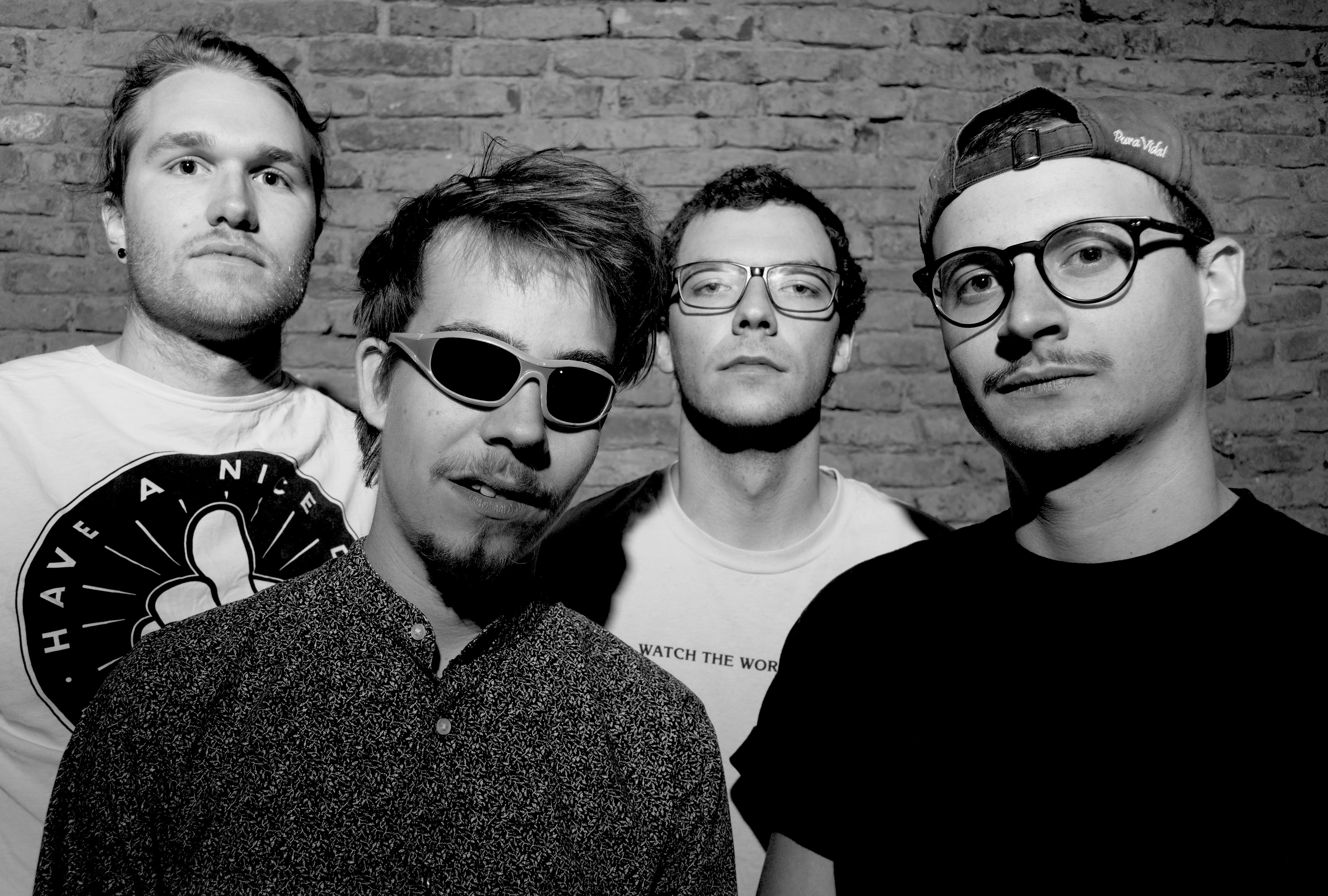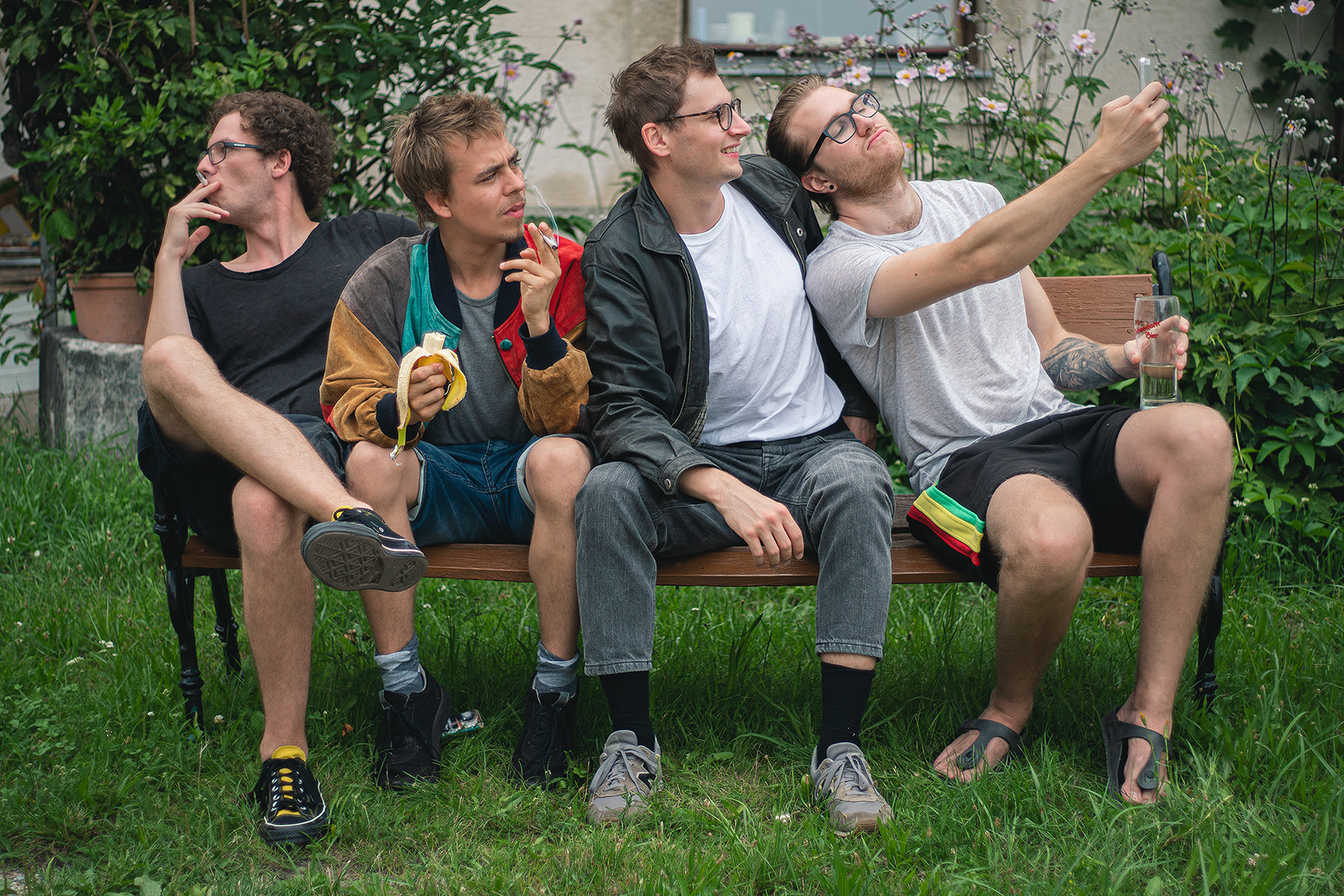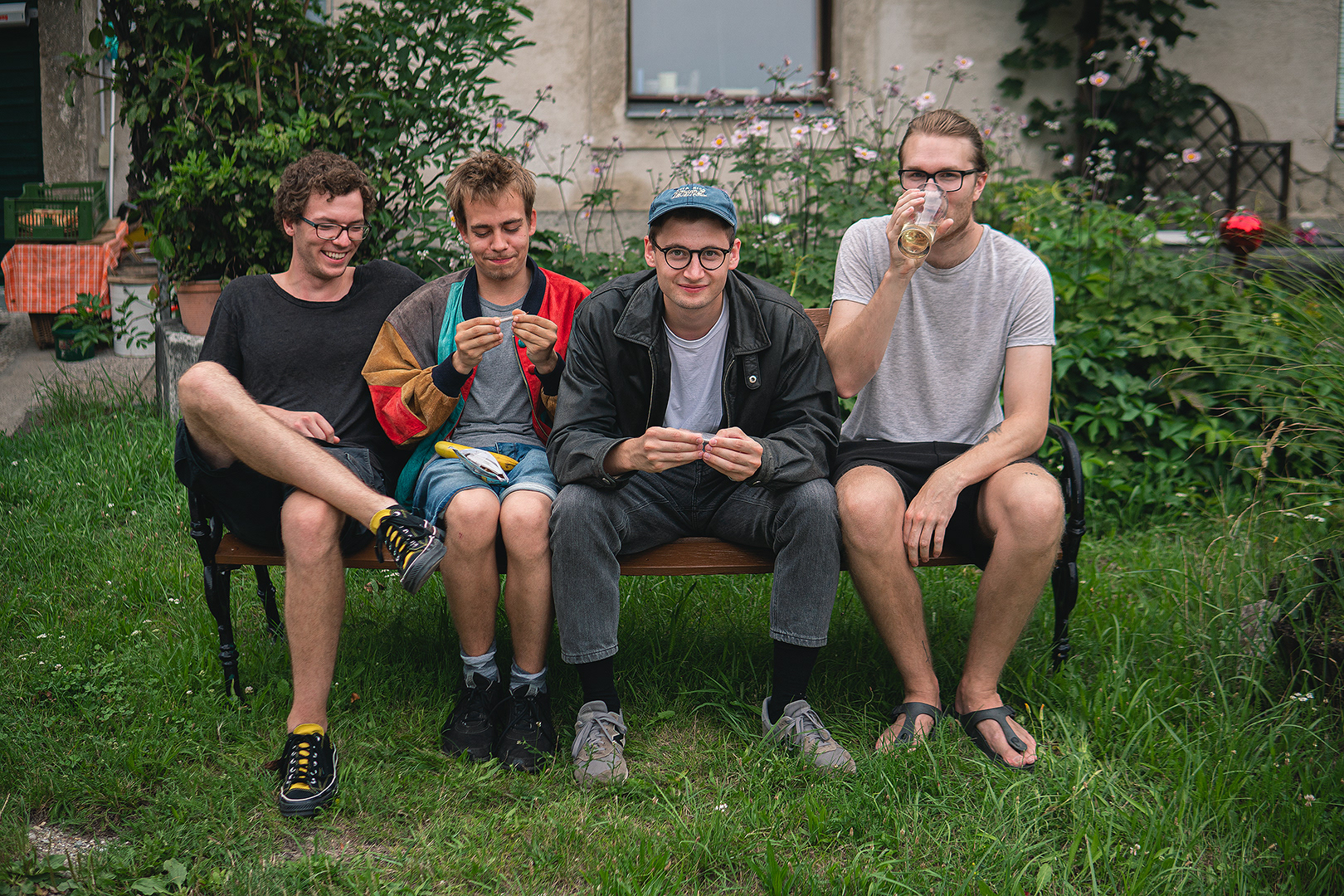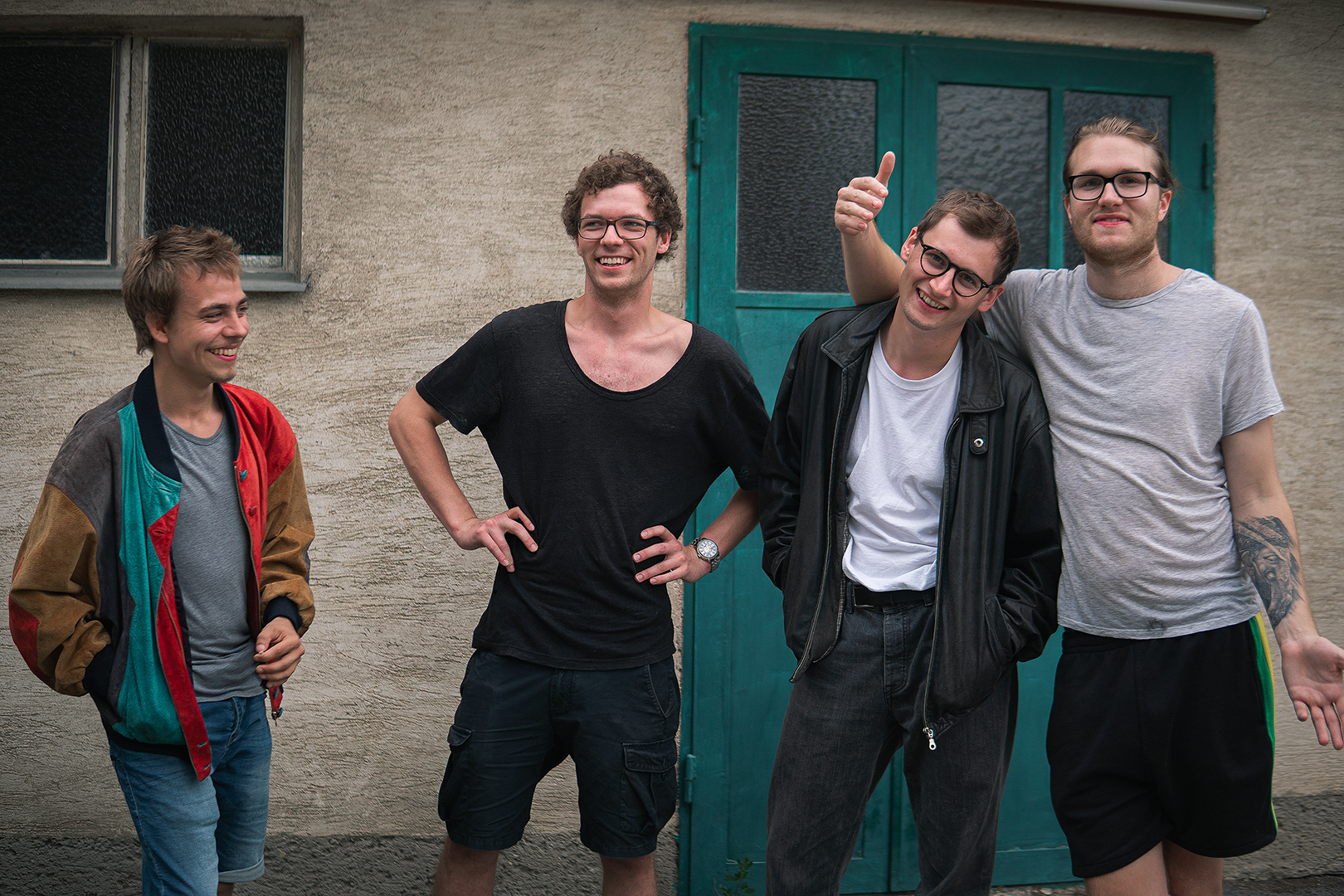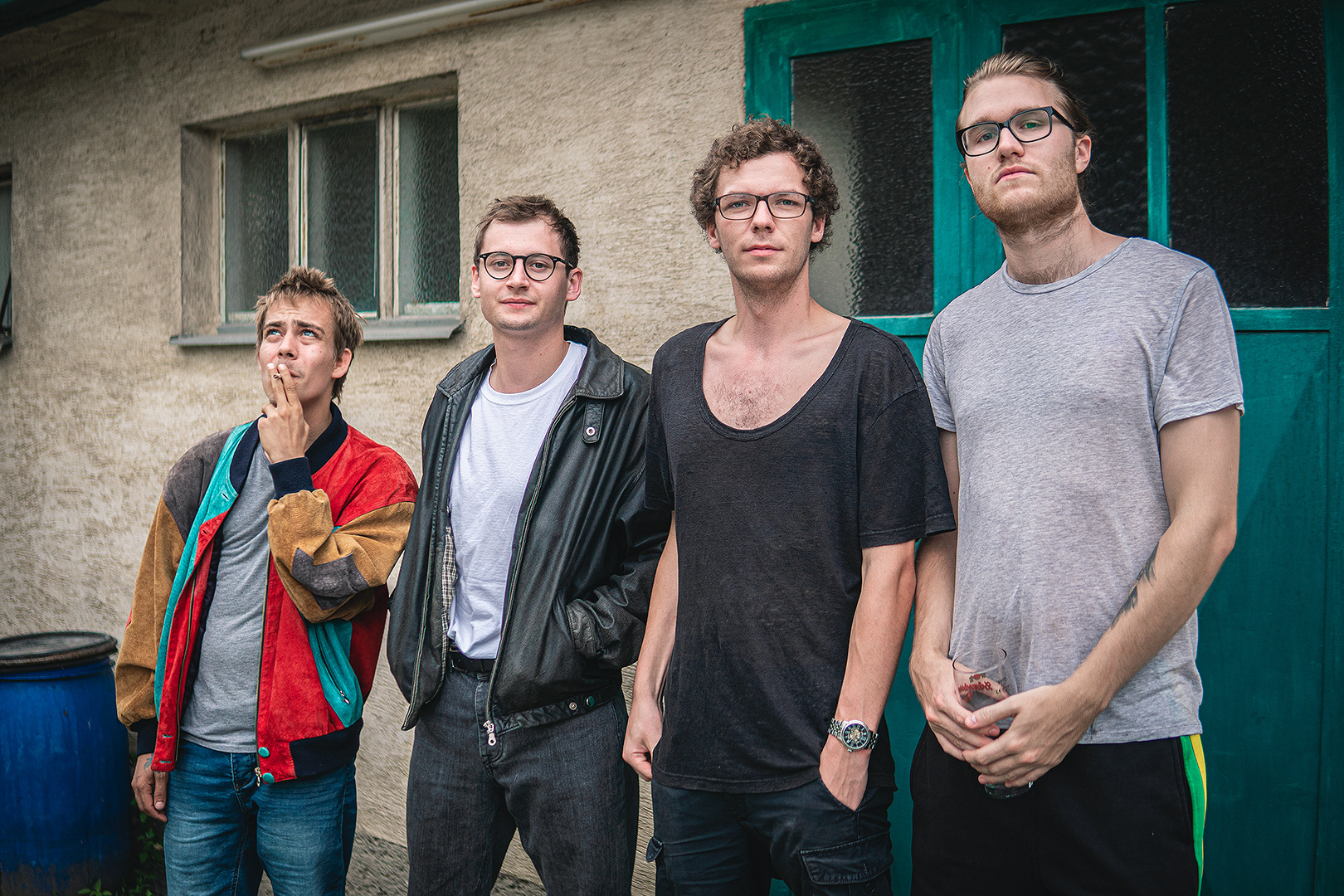 You and the Whose Armies  konnten gleich mit ihrer Debüt-Single "Chihuahua" für Furore sorgen, in diesem an Furore nicht armen, apokalyptischen Jahr.
Fast 40 000 Views bei Youtube, zahlreiche Rotations bei angesehenen Indie-Radios, und das alles in knapp drei Monaten; das geht.
Vor allem wenn man bedenkt, dass es sich hierbei vor allem um eine furiose Rock'n'Roll-Band handelt, die ihre vor allem in der Live-Darbietung liegenden ekstatischen Qualitäten in diesem an Live-Shows so armen Jahr nicht wirklich ausspielen kann.
Dem crazy Vierer egal; scheißt doch der  Chihuahua drauf! 
Und Nachschlag gibt es nun auch. Und zwar mit dem nicht weniger wahnwitzigen neuen Song "Black Nipple", einem Duett mit der Salzburger Sängerin Lea Jonas.
Die Aussage ist wieder schön mehrdeutig, unklar zu lesen und gänzlich neben der Spur.
Der Sound schön sumpfig verschwommen… hier werden im Vergleich zum Garagenrock-Brüller der Vorgänger-Single neue Facetten gezeigt, gar psychedelische Unschärfen sowie country-esquer Schmalz zugelassen. Rauskommt die wohl kuschelrockigste Nummer die man den Newcomer-Buben zutrauen konnte. Also Kuschelrock wie ihn sich David Lynch möglicherweise vorstellt.
Oder in einem Wort: ein Hit.
You and the Whose Armies - the new number one Rock'n'Roll-Band out of Vienna who get under your skin. Literally. At least under their own skin, as they decided to decorate each other with ink and needle. Front man Valentin opted for "KATAUNA KATA" on his feet, and just like that the title for their upcoming record in spring 2021 was born. The meaning may remain a mystery, but we all can be assured that this is going to be enormous. After all, it will remain on Valentin's feet forever. And we all just owe them for their sacrifice. 
Well now, their first single: "Chihuahua" tells the story of a lifelong friendship between man and beast. First restraints soon pass by and both the little fella and its master feel a deep connection and urge to dance their Cha-Cha-Cha. 
In YATWA's - yes, contractions are back in business - self-produced video, the story is conveyed in an audiovisual magnum opus. In controlled chaotic oscillation, professionalism meets trash, storytelling and vivid performance. 
A sound that rocks and rolls without compromise consummates Chihuahua to the feel good hit of summer twenty twenty. 
Fresh, avid and a bit off the wall. YATWA came through, they are craving for more, and they are into dogs. KATAUNA KATA, folks, KATAUNA KATA!